Projection Microscope (Acm-22306-J)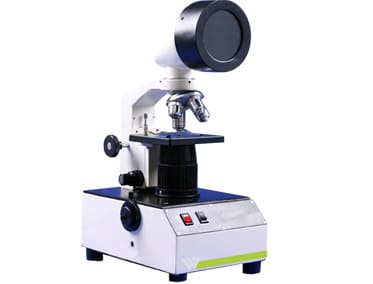 Projection microscopes offer an ideal solution for classroom applications. The Projection Microscopes offers significant usages for student, educational, laboratory, research, and industrial areas. The microscope is equipped with high quality raw material including achromatic objective lens, LED illuminator, eye piece. The projecting microscope forms a highly enlarged real image of some small object on a distant screen. Microscope can be customizes to meet clients specific application. Projection Microscope equipped with standard quality material offering easy operation and maintenance.

Projection Microscope offers an innovative solution to modern microscopy applications. With its high quality Achromat Optics & Projection Head it projects the stained & unstained micro slides view directly on screen or wall for an individual group, which really is time efficient.
The microscope is most suitable for group discussion as well as for teaching.
Condenser : A high quality glass condenser in front of screen.
Mechanical Tube : Length 160 mm
Nose piece :Triple revolving nose piece.
Movement : Coarse motion through rack and pinion with precise and accurate fine movement. Fixed square stage 102 x 102 mm.
Transformer : Workable by 12 V 21 Watts, built in base.