CERTIFICATIONS- LABORATORY EQUIPMENTS MANUFACTURERS & SUPPLIERS FROM INDIA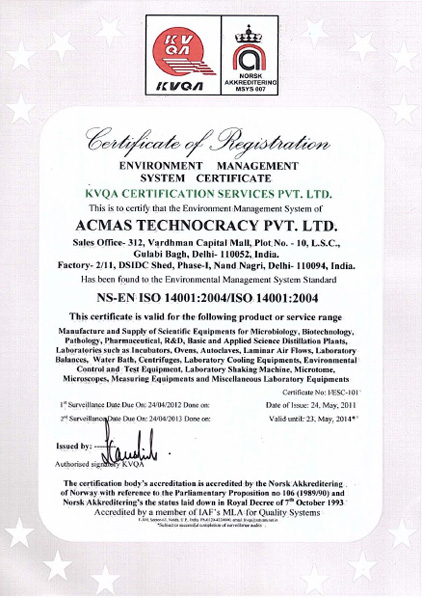 Environmental Management System Certification ISO 14001: 2004
Protecting the environment and conserving natural resources has become the utmost priority among the business organizations. Environmental management system certification exhibits company's commitment to caring for environment and also provides an agenda to manage and improve environmental performance.
International Financial Audit Certificate By Duns & Bradstreet
Decide with confidence develops strategies that are fact based which, indeed helps to gain competitive edge and moreover, transforms it into a nimble, customer focused and a more profitable business.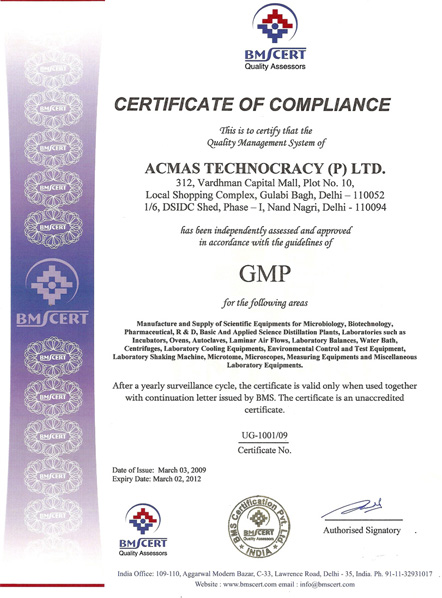 Certificate of Compliance to WHO-GMP Noms
Good manufacturing practice is considered as a part of the quality system that includes the manufacturing and testing of pharmaceutical ingredients, pharmaceutical diagnostics and other medical devices.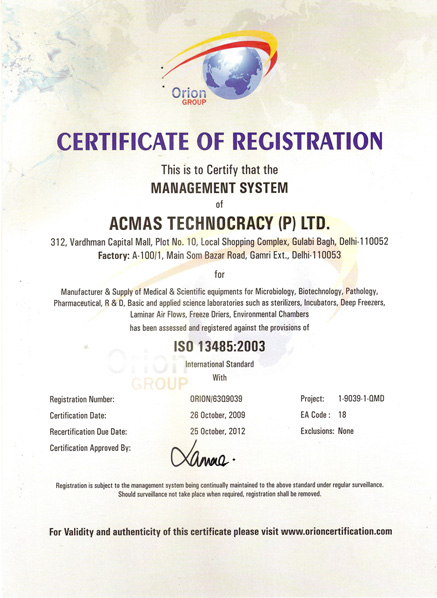 ISO Certificate For Medical Devices 13485-2003
ISO standards are developed by technical committee and are responsible for "quality management and corresponding general aspects for medical devices." These are oriented towards the design, development, production and installation of devices.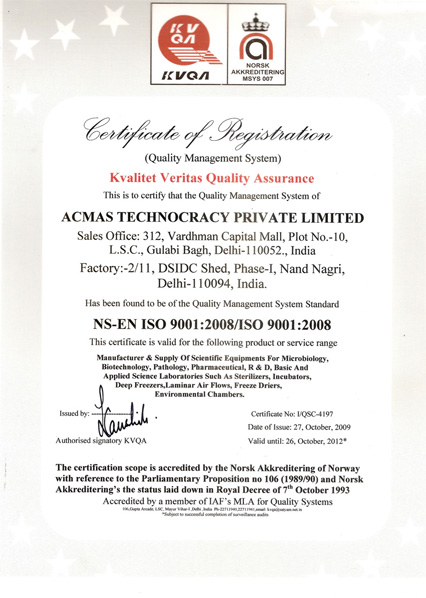 Quality Management Certificate (ISO 9001. 200811S0 9001)
ISO 9001, 200811SO9001 specifies requirements for the management of quality and to consistently meet the requirements of the customers.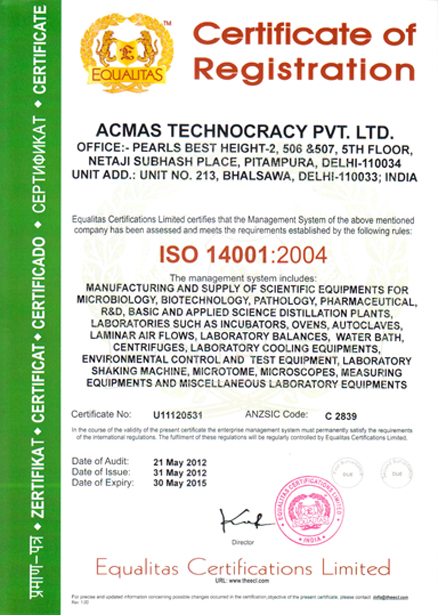 Environmental Protection Certification ISO 14001
Certification to ISO 14001 demonstrates company's commitment to caring for environment and also provides a framework for an organization to manage its legal compliance.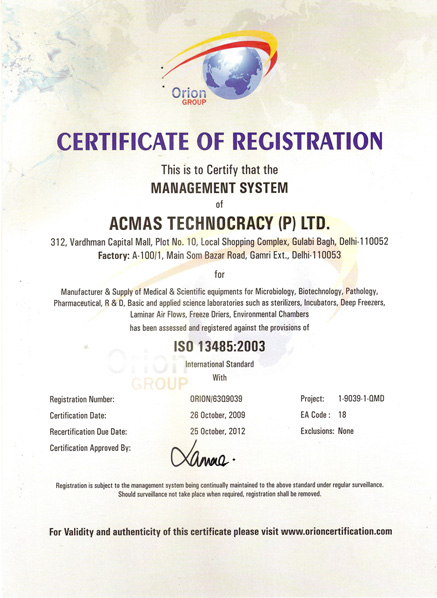 Information Security Management System Certificate ISO 27001
ISO 27001 defines how to manage information security system through a system of information security management system.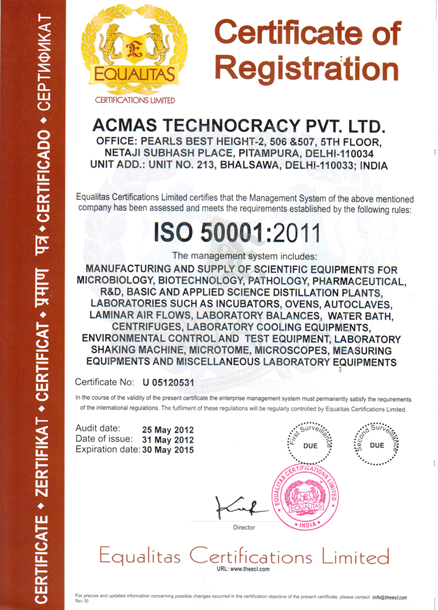 Continual Energy Performance ISO 50001
ISO 50,001 specifies requirements for maintaining, establishing, implementing and improving energy management system whose major purpose is to enable an organization to follow a systematic approach in achieving continual improvement of energy performance.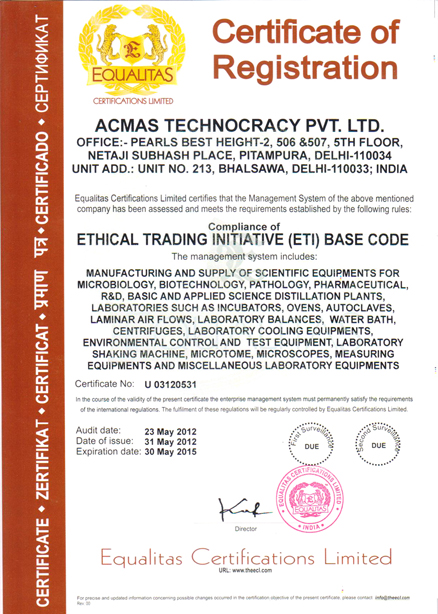 Ethical Trading Initiative Certification No. U 03120531
Ethical trading initiative is a ground breaking alliance of companies, trade unions and voluntary organizations. Acmas technocracy has worked to improve the working lives of poor and vulnerable people across the globe.