Binocular Microscope (Acm-22302-J)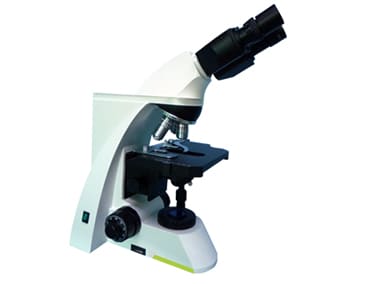 Binocular microscopes provide better images and are good for long-time observation. Binocular microscopes have two eye-tubes. Observers use two eyes to view objects. Weiber binocular microscope is easy-to-use microscopes come with a binocular head. The binocular microscope is especially useful for use in the medical field, lab work, and any educational institute. In addition, these binocular biological microscopes may be used in an array of scientific research. A binocular microscope is simply a microscope that uses two eyepieces instead of the traditional one used in many other types of microscopes.
The binocular view offers a number of advantages and the costs are comparable to a single eyepiece instrument. The popularity of the Weiber binocular microscope has grown over the years and currently represents that vast majority of units sold. The binocular microscope gives a better sense of depth perception that may not be the case. Rather, some types of microscopes may either have a goal of making an image three-dimensional or may focus on increasing resolution. However, while a compound microscope does have the possibility of coming with only one eyepiece, a binocular microscope comes with two eyepieces. A binocular microscope can also be a research microscope.