Rotary Flask Shaker (Acm-42305- U)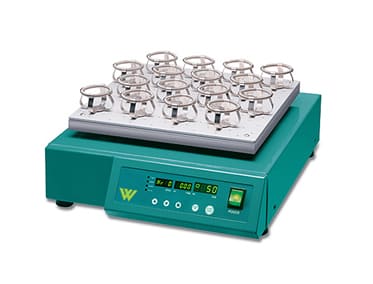 Applications in various research laboratories for shaking the liquid in glass flasks. It is a compact bench top model unit. Heavy platform is fitted with rubber discs to hold conical flasks from 50 ml to 1000ml capacity. The shaker is mounted on ball bearing crankshafts to give an orbital circular motion to the flasks. The diameter of the orbit is approximately 2. The entire assembly is mounted on a rental casing which houses a motor coupled by means of V belt with pitch pulleys. The motor supplied is of Compton Greaves or equivalent make.
Power Requirements :
To work on 220 Volts, single phase, 50 Hz, AC supply.