Paraffin Bath (Acm-54006- Q)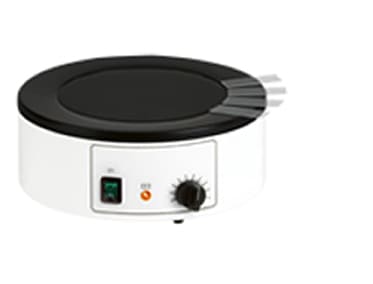 The Paraffin Section Mounting Bath has been designed for ease of use and maximum safety. The top has generous space for resting the hands and a deep tapered bowl allowing slides to be used at any angle. The four rubber feet and the low level of the whole instrument provide stability. To prevent the ingress of water spillage's the controls have been deeply recessed. A drop-on lid is provided to cover the bowl when not in use.
The bowl is made from stainless steel to offer maximum resistance against corrosion. Both the bowl and the upper casing have a matt black PTFE coating providing visual contrast against wax sections. The lower casing has an easy-to-clean epoxy coating.
A variation on the well known Acm 54006-Q Paraffin Bath but in a